See some of your friends and neighbors who support Alison Genest for Dracut Selectman.
Please join them and vote Monday, June 29!

---

[Video] Alison Genest for Dracut Selectman

Hi! My name is Alison Genest and I'm running for Selectman because I love Dracut. I care about our townspeople, our community and our future. I want to be sure Dracut is strong and successful for our children, working families and seniors—for all of us.

I'm a Dracut native, financial services professional and a political newcomer.

With a 30-year business career in the private sector, my expertise includes budgeting, management and leadership and organizational development.

My dad, Bill Estabrook, was a Dracut firefighter for 35 years. My mom, Elvina Leczynski, grew up on the family farm on Parker Road. From the time I was a small child, my parents taught me the value of hard work, honesty and giving back to our community.

Coming from a farming family, I have a deep respect for nature and I take our stewardship of the land very seriously. I care about preservation, conservation and making sure things are done the right way. While we look to the future, I think it's also important to continue honoring Dracut's past, including preserving our strong agricultural heritage.

As your Selectman, I'll work to keep Dracut affordable, strengthen planning and oversight and support our police officers and firefighters.

You can count on me to think for myself, ask the important questions and do the right thing for Dracut.

I respectfully ask for your vote on June 29. Thank you!
---
Alison Genest: From Dracut, For Dracut



About Alison Genest

Dracut Native

Financial Services Professional

Political Newcomer
Keep Dracut Affordable

Strengthen Planning & Oversight

Support Public Safety

7 things to know about Alison Genest
A Dracut native with deep roots in town (Part 1)

A career financial services professional (Part 2)

Leadership and organizational development experience (Part 3)

Video: Keep Dracut affordable (Part 4)

Strengthen planning and oversight (Part 5)

Support public safety (Part 6)

An experienced outsider (Part 7)
---
Alison Genest in the News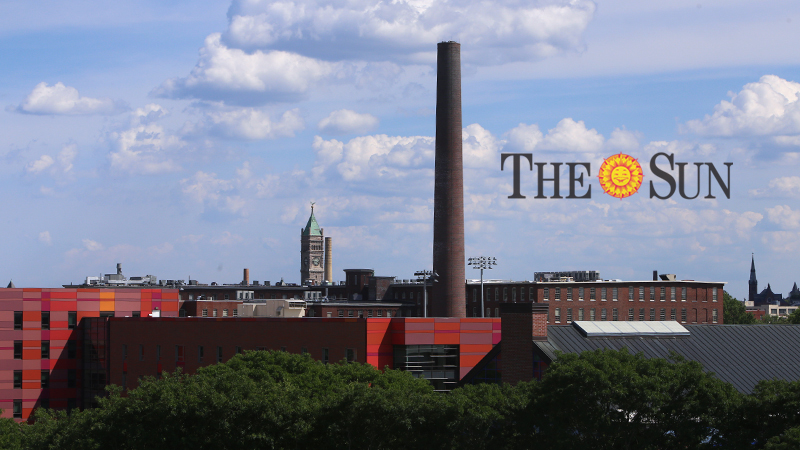 Lowell Sun: Dracut native announces run for selectman
Alison Genest, a political newcomer with 30 years of experience in financial services, is running for Selectman. "I want to put my experience and skills to use for Dracut and give back to the town I love," Genest said.

See all the News items about Alison Genest.

---
---
On The Bright Side with Alison Genest
A daily quotation to try to give us all a pick-me-up in Dracut.




See all the past quotations.
---
News
Saturday, June 27, 2020 10:27 PM
Vote in Dracut on June 29!
---
Thursday, June 25, 2020 9:28 AM
Alison Genest, candidate for Selectman in Dracut, brings 30 years of private-sector experience in financial services, including extensive budgeting, management and oversight -- relevant, real-world experience that will help move our community forward.
---
Friday, June 12, 2020 6:02 PM
Alison Genest, candidate for Selectman in Dracut, talks about supporting our firefighters and police officers, ensuring strong public safety and protecting our citizens and community.
---
Monday, June 8, 2020 10:41 AM
Alison Genest, candidate for Dracut Selectman in the June 29 election, has released a "Meet The Candidate" video on DATV about her background, professional experience and positions on important town issues.

---
Friday, June 5, 2020 5:49 PM
Alison Genest, candidate for Dracut Selectman, talks about strengthening planning and oversight to help save money for taxpayers.